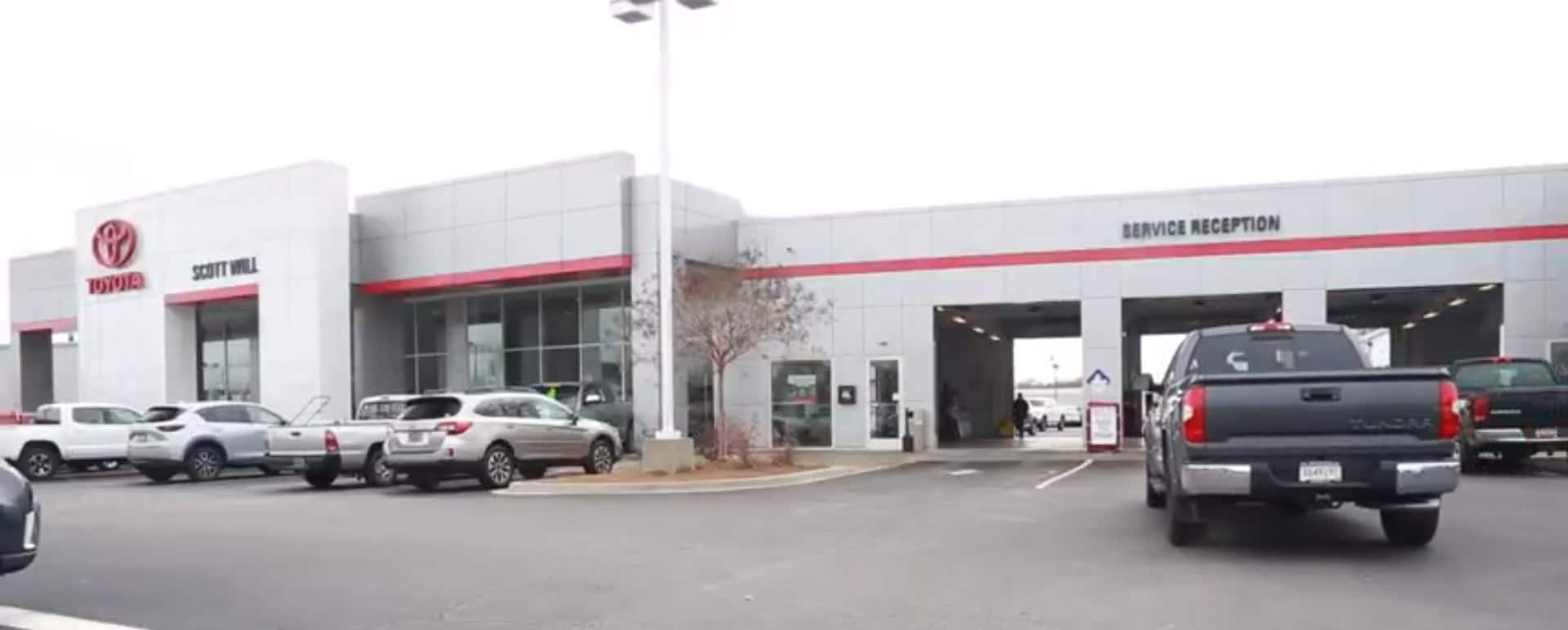 Scott Will Toyota Service Center in Sumter, SC!
Scott Will Toyota is dedicated to giving you the care and expert service that our visitors can confide in. Whether you have purchased your Toyota or any vehicle from us or not, Scott Will Toyota is your #1 location for service and repairs in Sumter, SC. Our team of technicians have been specially trained, and have the knowledge, skills, and tools they need available, which gives them the ability to provide top-notch repairs for any of our customers who visit us. If you're looking for service or are in need of repairs on your Toyota, or any vehicle, reach out to us using the service scheduler here online or call us, and we'll be sure to get back to you quickly!
What are the benefits of Scheduling Online?
Pick your desired reservation or appointment time
System is available 24 hours per day, 7 days per week
Select the time slot that best fits your schedule
Choose the services that your vehicle needs
Convenient and easy to use
E-mail confirmations and reminders / calendar integration
Easy to schedule future maintenance and repair visits