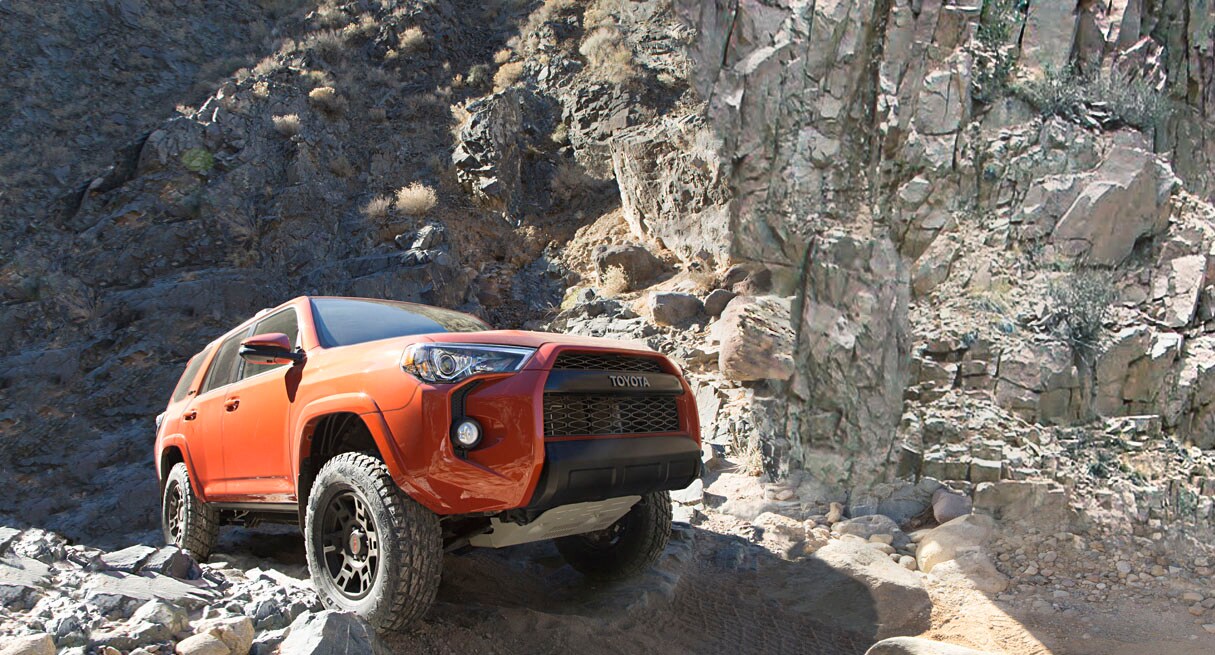 ​The Toyota 4Runner has long been a favorite since it came on the market. And, it's been a favorite for our Sumpter SC drivers as well! The 4Runner is what we like to refer to as an anti-crossover. It combines the capabilities of a truck with the practicality of an SUV. It has a body-on-frame chassis, available locking differentials, and four-wheel drive, without sacrifices space and comfort. To learn more about the history of previous Toyota 4Runner generations continue reading.
First Generation
The first generation of 4Runners was similar to a modified Hilux pickup truck with two doors and a fiberglass body that went over the bed. Rear seats and upholstery were later installed to make the model more comfortable. The first generation of 4Runners was also equipped with a retractable windshield in the rear tailgate. And, to accommodate the off-road enthusiasts later into the generation the 4Runner adapted the venerable 2.4-liter 22RE I-4 engine that only produced 100 horsepower.
Second Generation
From 1990 to 1995 the Toyota 4Runner received a new body that set it apart to accommodate passengers better. The front independent suspension carried over from the first generation, but the rear leaf springs were taken over by coils. The engine was still a 2.4-liter I-4 with a new upgrade being a V-6.
Third Generation
Another body style change occurred in the third generation as well as bigger engines, including a 2.7-liter I-4 as the base with an optional upgrade of a 3.4-liter V-6. The off-road capabilities remained the same, but numerous changes assisted in making it a nicer on-road car.
Fourth Generation
From 2003-2009 the Highlander kept its body-on-frame underpinnings, but the exterior styling became more modern and car-like. Four-cylinder engines were gotten rid of in favor of a 4.0-liter V-6, and a 4.7-liter V-8.
Fifth Generation
Today's 4Runners have no only increased in their comfort and capability but now offer a 270 horsepower 4.0-liter V-6 engine. Our Dentsville and Hartsville drivers will also love the new TRD Pro Package for the ultimate off-road enthusiasts.